THE FUTURE OF ORGANIC AGRICULTURE
PureGreen's highly innovative and disruptive fertilizer production technology advances organic agriculture and helps sustain the environment. Ammonium Recovery Technology (ART) is an innovative reclamation process that generates high value, direct inject, organic liquid fertilizer, while mitigating greenhouse gas emissions (GHGs) from concentrated animal feeding operations (CAFOs). Commercial pig operations, for example, have endless opportunities for improving their environmental footprint as it relates to their waste and greenhouse gas emissions.
Our proprietary ammonium reclamation process lowers far reaching odors and damaging emissions through methane remuneration
Production process results in high quality and concentrated certified organic liquid and dry fertilizer commodities
PureGreen makes organic agricultural production more effective and increases profitability by leveling the playing field with conventional fertilizers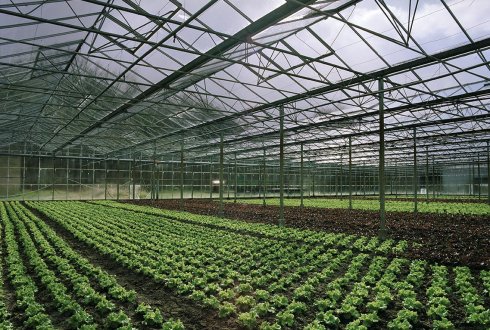 MULTI-SOURCE RECOVERY
With ART, agricultural residuals are processed from multiple sources using natural elements and scalable equipment, capturing available free Ammonium so it can be transformed into high value organic fertilizers.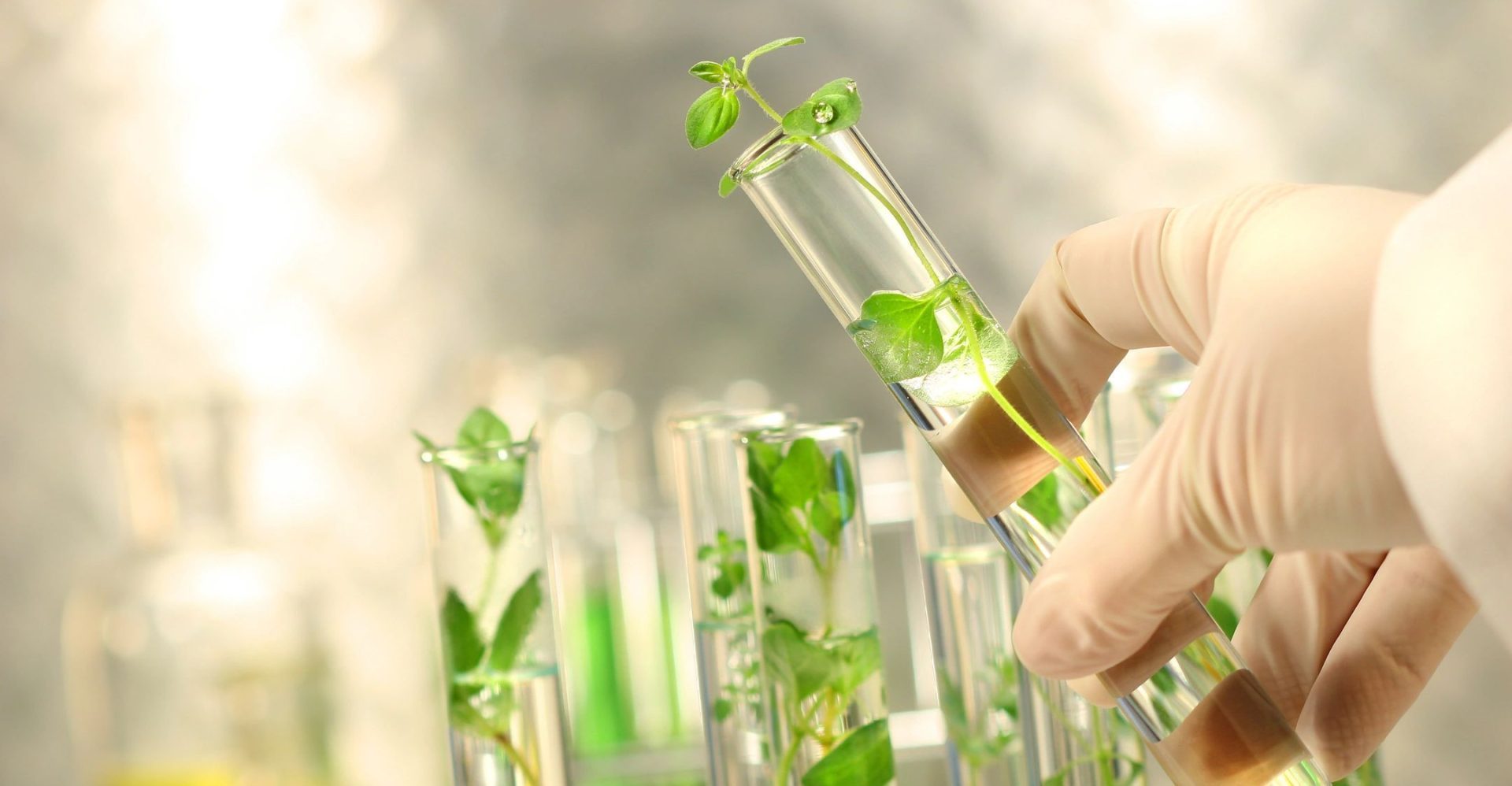 MICROBIAL ACTIVITY
In transforming free Ammonium, naturally occurring microbial activity is leveraged to create high value organic fertilizers in multiple forms that can be applied directly to crops and are available for immediate uptake by plants.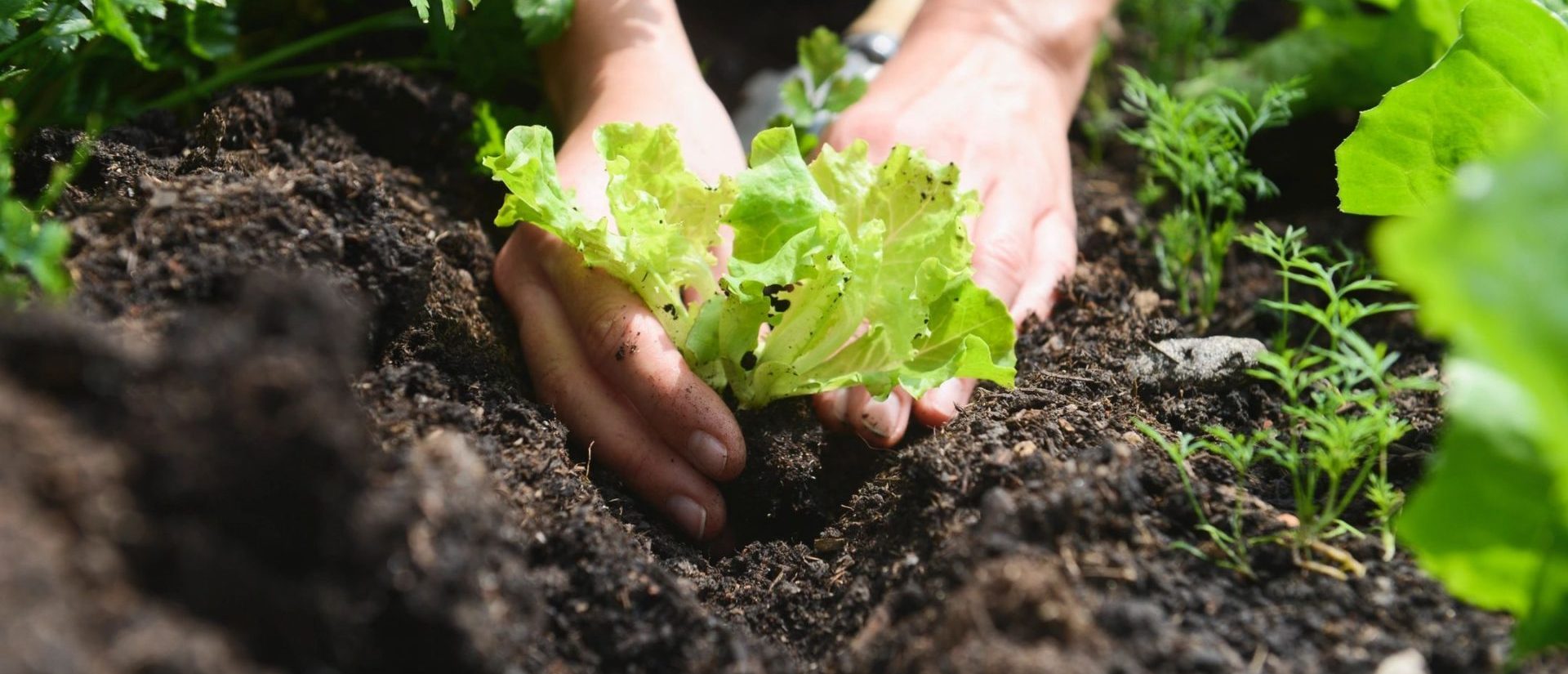 CERTIFIED ORGANIC
Organic farming can only reach its potential and be truly game changing when the naturally occurring organic cycle itself provide the fertilizers needed to evolve to a new organic future. Therefore, all our products are certified organic and we are entirely committed to produce fertilizers that are 100% sustainable and increase soil fertility over time.
AGRICULTURAL AND RETAIL PRODUCTS
PureGreen has a range of high value organic agricultural and retail fertilizer products made from 100% decomposed organic matter that increase the long term soil fertility through added organic carbon, mineral elements and amino acids.
A highly efficient and effective liquid natural-organic fertilizer and soil enhancer made from the highest available concentrations of directly available Nitrogen.   Made from fully decomposed organic matter extract. It is highly biologically active, well balanced and has high levels of humic and fulvic acids in addition to containing amino acids, vitamins, macro and micro elements.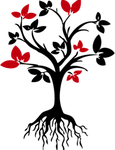 A unique product that combines all the aspects of the organic matter with a higher level of organic Phosphate providing the ability to affect plant growth through increased early growth and root formation. In addition, it increases micro biological activity enhancing the soils ability to decompose organic matter and produce plant nutrients.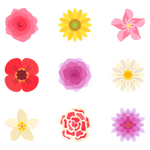 This Potassium enhanced organic fertilizer stimulates plant growth and flowering and can be used in combination with our Nitrogen and Phosphate products. It stimulates micro biological activity, accelerating decomposition of organic matter into plant nutrients and long term soil fertility.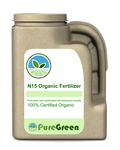 Full line of retail organic fertilizer products available for the most discerning residential or commercial customers. Product containers are made from 100% recycled cardboard and old newspaper and can be recycled up to 7 more times or composted where no recycling facilities exist.
SOLUTIONS AND BENEFITS
Clean and sustainable technology solutions for the benefit of generations
PureGreen products combine naturally occurring ingredients to enhance the decomposed organic matter. The resulting increased microbial activity and added compounds such as organic carbon, amino acids, minerals, Humic and fulvic acids result in both short and long term benefits that support multiple specific use cases and needs including Instant acceleration of growth and flowering as well as long term fertility improvement.
The proprietary ART process is focused on fully utilizing the naturally occurring organic cycle to achieve sustainability. From multi-source ammonium recovery in combination with 100% decomposed organic matter and rich microbial activity, PureGreen creates organic fertilizers with highly concentrated plant available nitrogen. The critical additive ingredients further soil fertility and the dry and liquid form products make it perfect for any type of application including drip irrigation systems.
Everything we do complies strictly with environmentally sustainable and organic principles. PureGreen products comply with the aggressive organic certification standards across the globe. PureGreen is fully supportive of certification testing to meet specific regional or local requirements and will work hand in hand with your team to certify and comply with local organic certification rules and regulations.
Pure Green Agriculture, Inc.
East Coast Office
555 Fayetteville Street
Suite 201
Raleigh, NC 27601
West Coast Office
245 Ygnacio Valley Road
Suite 200
Walnut Creek, CA 94596
+1 919 719 3911